We are Jana Small Finance Bank, and since inception, our sole purpose has been to make every Indian prosperous, bringing about a positive difference and improving the lives of the urban unserved!
We strive hard to undertake various activities to deepen the understanding of the various challenges to financial inclusion, addressing policy issues via education, skill development, community connectivity, and financial advisory initiatives, and so on.
Our values and vision, and our beliefs that drive Jana Small Finance Bank are reflected in our corporate identity as well.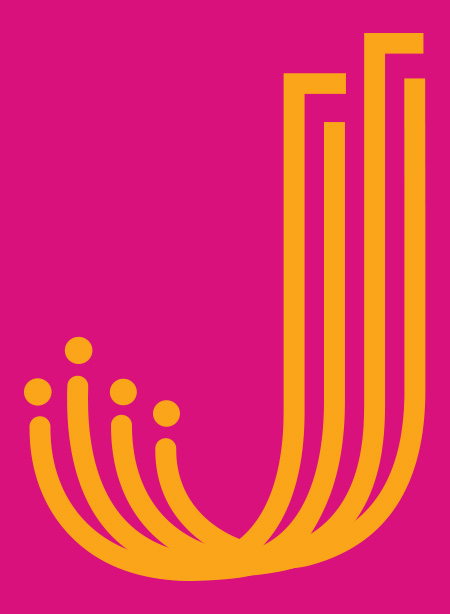 OUR LOGO
The core elements of the logo of Jana Small Finance Bank are an adaptation of the Jana Group logo, and reflect what we stand for: Connecting People and Place, all 3 words being equally important.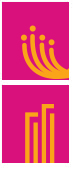 Design:
The lines are an expression of each individual's journey to find meaning and relevance in his or her life. The connections recognise the labyrinth of associations in our life and relate to place. The lower arm of the 'J' in the logo represents people, the upper arm of the 'J' represents place, and the lines of the 'J' represent both journeys as well as connections.

Colour Scheme:
'Fuchsia' is the colour of prosperity, abundance and empowerment. It is also a non-conformist colour representing the innovative nature of the bank as well as the group at large. 'Turmeric', is the colour of knowledge, sanctity and auspiciousness. It stands for a continuous quest for solving new problems and learning new ways of serving customers.
Together, these colours represent a sacred bond between the organisation and its stakeholders.
The logo also amplifies the Brand Promise of Jana Small Finance Bank, captured in the statement 'Likho Apni Kahani' or 'Write Your Destiny'.
The logo is relevant to all the customer segments that the bank targets: the underserved, as well as those who are financially healthier. The lines also reflect the spirit of the company in another manner: no line can ever be drawn without effort and initiative by individuals, to walk their individual journeys or make the connections between people.
The lines are, therefore, visual extensions of the handwritten stories of real people impacted by the work of Jana Small Finance Bank, and of the networks of connections being enabled by Jana Small Finance Bank. Derived from stories and connections, they form the graphic element for all communication.